The Peloton Christmas Ride is a festive and engaging workout experience that combines cycling with holiday-themed music and instructors. This special ride is perfect for participants looking to get into the holiday spirit while staying active and energized.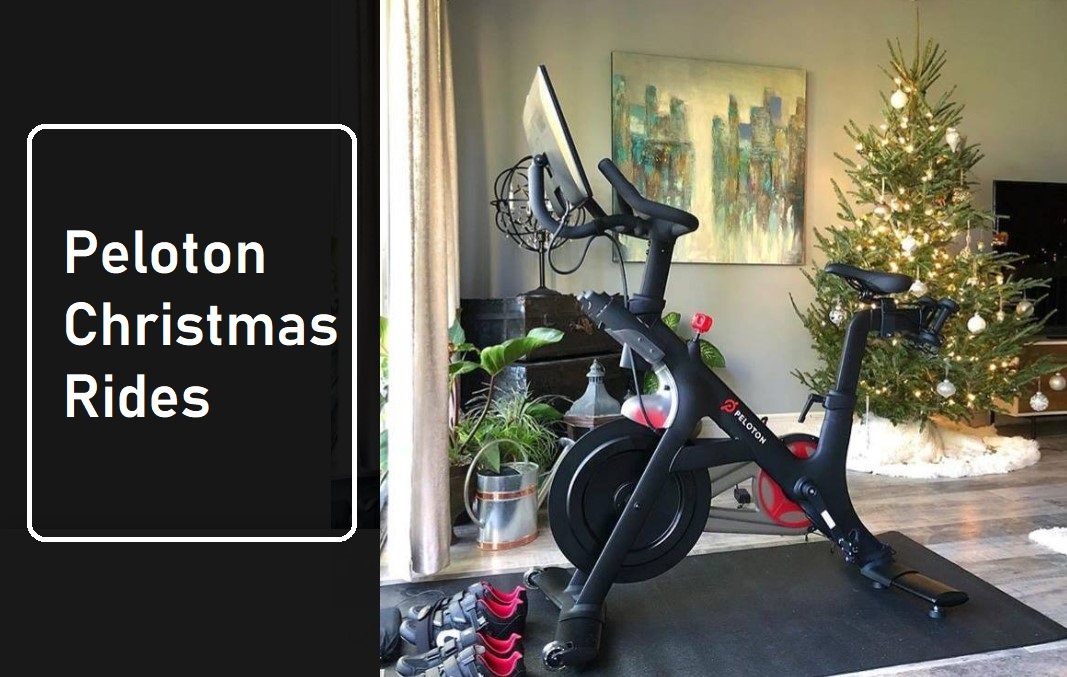 With a focus on fun and motivation, the Peloton Christmas Ride is a unique opportunity to embrace the joy of the season while getting a great workout.
Whether you're a seasoned cyclist or new to the Peloton community, this festive ride promises to deliver a memorable and exhilarating exercise experience.
Get ready to pedal your way to holiday cheer with the Peloton Christmas Ride.
1. Creative Peloton Christmas Themes
Peloton Christmas Ride offers creative themes for your holiday workout. Transform your home into a Classic Holiday Décor wonderland.
Host an Ugly Christmas Sweater Party and pedal in style. Picture yourself in a Winter Wonderland ride, complete with snowy landscapes.
Join Santa's Workshop and get festive with holiday tunes and decorations. Don your favorite festive pajamas for a joyful Peloton Pajama Party. Make your Christmas ride memorable with these exciting themes.
2. Best Peloton Christmas Classes
The Peloton Christmas Ride offers a range of exciting classes to get you in the holiday spirit.
One of the best Peloton Christmas classes is the 45-Minute Christmas Joy Ride, which combines interval training with a festive twist. Get ready to work up a sweat with the Power Zone Endurance – Jingle Bell Edition.
30 min Holiday Ride [German] – Benny Adami
20 min Holiday Glutes & Legs Strength [German] – Assal Arian
10 min Holiday Chest & Back Strength – Ben Alldis
10 min Holiday Meditation – Aditi Shah
30 min Holiday Yoga Flow – Aditi Shah
20 min Holiday Standing Core – Rebecca Kennedy
20 min Holiday Ride – Kendall Toole
30 min Holiday Walk – Matty Maggiacomo
10 min Holiday Arms & Shoulders Strength – Ben Alldis
20 min Holiday Run – Camila Ramon
20 min Holiday Run + Walk – Jermaine Johnson
20 min Holiday Ride – Christine D'Ercole
30 min Holiday Run – Susie Chan
This challenging class will push your limits while keeping the holiday cheer alive.
Looking for a quick workout? Try the Virtual Santa Sprint for a fast-paced and energizing ride.
If you're up for a challenge, take on the Holiday Hills Challenge and tackle virtual hills while enjoying the festive atmosphere.
Whether you're an experienced rider or just starting out, the Peloton Christmas classes have something for everyone.
3. Peloton Christmas Ride Accessories
The Peloton Christmas Ride offers a variety of festive workout apparel, perfect for the holiday season.
Complete your look with holiday headbands and hair accessories that add a touch of Christmas cheer.
Stay hydrated with Christmas-themed water bottles, featuring fun and festive designs.
Adding a decorative bike towel to your Peloton bike not only keeps you dry but also adds a festive touch to your workout space.
For extra flair, consider using seasonal bike mats that not only protect your floor but also enhance the holiday spirit.
With these accessories, your Peloton Christmas Ride will be even more joyful and spirited. Get into the holiday spirit while getting fit with these fun and festive accessories!
4. Peloton Christmas Playlist Inspiration
The Peloton Christmas Ride is an exciting opportunity to get into the festive spirit.
With the 4th playlist, "Rockin' Around the Christmas Tree," you can enjoy classic holiday tunes that will keep you pedaling with joy.
In "Jingle Bell Jams," you'll find catchy melodies that bring the holiday cheer to your workout.
For a mix of genres, "Holiday Hip-Hop Hits" is the perfect choice, adding a modern twist to your ride.
If you prefer a more serene atmosphere, "Peaceful Instrumental Tunes" will provide the calming backdrop you need.
Finally, "Festive Pop Anthems" offers a collection of upbeat and catchy songs that'll make your Christmas ride even more memorable.
So, hop on your bike and let these playlists make your Peloton Christmas Ride truly special.
5. Peloton Community Holiday Challenges
The Peloton Christmas Ride offers the perfect opportunity to take part in the 5. Peloton Community Holiday Challenges.
From the Advent Calendar Challenge to Mileage Madness – 12 Days of Christmas, there are exciting activities for everyone.
Join the Christmas Charity Ride to give back while staying fit or take on the Elf on the Shelf Fit Challenge for a fun twist.
And don't forget about Peloton Secret Santa, where you can spread holiday cheer within the community.
These challenges provide a chance to connect with fellow Peloton users and stay motivated during the festive season.
So gear up, hop on your bike, and embrace the exhilaration of the Peloton Christmas Ride.
6. Virtual Peloton Christmas Party Ideas
Virtual Peloton Christmas Party Ideas can bring festivity and joy to your holiday celebrations.
Engage your friends with a Festive Zoom Background Contest, encouraging them to showcase their Christmas spirit.
Organize an Ugly Christmas Sweater Showdown, where participants can flaunt their tackiest attire.
A Virtual Secret Santa Gift Exchange adds excitement and surprise to the virtual gathering.
Host a Christmas Movie Watch Party, where everyone can watch a holiday classic simultaneously and share their thoughts.
Spark creativity with a Best Holiday Decorations Contest, motivating participants to decorate their surroundings in the most festive way.
These virtual party ideas will surely make your Peloton Christmas Ride unforgettable. So gear up, spread the holiday cheer, and bring everyone together digitally for a memorable celebration.
Frequently Asked Questions
What Happened To 45 Minute Peloton Rides?
Peloton no longer offers 45 minute rides, but you can still enjoy their other workout options.
Does Disney Have A Peloton?
No, Disney does not have a Peloton bike available for use.
Does Peloton Have Themed Rides?
Yes, Peloton offers themed rides with various themes to make your workout more engaging and enjoyable.
What Is The New Peloton Lane Break?
The new Peloton lane break is a recent feature that allows users to navigate different workout categories.
Conclusion
Wrap up your Peloton Christmas Ride with a joyful celebration of health and happiness. Remember, this holiday season is about finding joy in every moment, and what better way to do that than by engaging in a heart-pumping, endorphin-boosting ride on your Peloton bike?
Whether you're crushing your personal goals or simply enjoying the festive atmosphere, the Peloton Christmas Ride is bound to leave you feeling energized and connected.
So put on your favorite holiday playlist, hop on the bike, and let the Christmas spirit infuse your ride with enthusiasm and cheer.