Beyoncé is collaborating with Peloton, a fitness company that offers live classes streamed on peloton bikes and treadmills.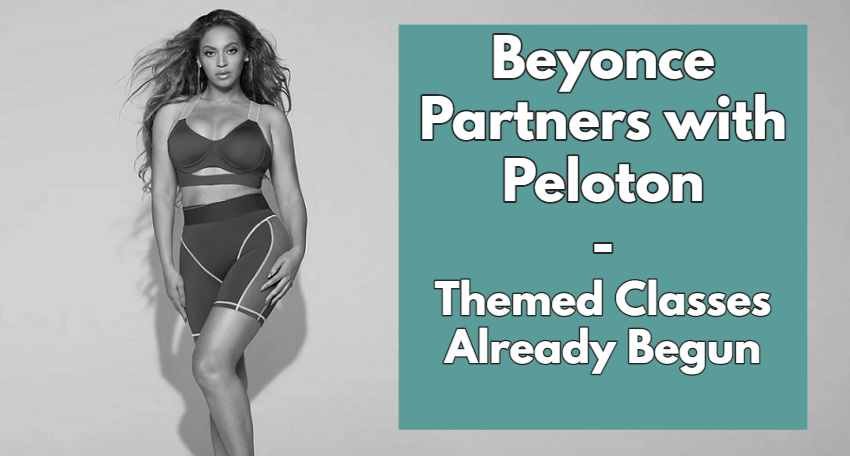 "I have always envisioned bringing new experiences to my fans," Beyoncé said in a statement Thursday. "Peloton has redefined what working out looks like by merging technology, entertainment and fitness together into one passionate community."
The partnership will feature Beyoncé as the newest addition to Peloton's Artist Series, an ongoing collection of cycling, running, strength, and yoga classes that celebrate her catalog of music through Peloton's class content.
In the coming months, she already started working closely with Peloton's instructors to curate class content that will feature both her songs and other music that inspires her own workouts.
Beyoncé's classes will be available to all Peloton riders globally and stream exclusively on the company's proprietary Android and iOS app beginning in the fall.
"We are so excited to partner with Beyoncé," said John Foley, chief executive officer at Peloton. "Her dedication to creating a strong body and mind aligns with our brand and what we value as a company."
Beyoncé worked closely with the Peloton team to create designed workout clothing exclusively for members of her fan club. Refresh Your Flow limited-edition range will only be available to BeyGood members who are able to purchase during this limited time window.
Peloton collaborated with Beyonce in a first-of-its-kind partnership which includes an exclusive BeyGOOD X Peloton collection inspired by both her landmark Coachella 2018 performance and her personal style. The high-performance pieces feature "Bey" woven into the fabric on the waistband, foldover hoodie sleeves and toe caps. The collaboration is also making history as it marks Peloton's first women's activewear line offered in the brand's showrooms.
Peloton's Co-Founder and Chief Product Officer, John Foley commented on the partnership: "We're thrilled to collaborate with Beyoncé in a first-of-its kind way that will bring Peloton members unique experiences they can only get through this partnership," he said. "Beyoncé is an icon who continues to break down barriers for women and we have been inspired by her incredible work ethic and how she pushes herself everyday."
Also Read: Peloton Tread Plus recalled after reports of injuries and death