When it comes to cycling, you can ride in any shoe and still have an enjoyable experience. However, cycling shoes can make a difference, much more if you would be cycling regularly.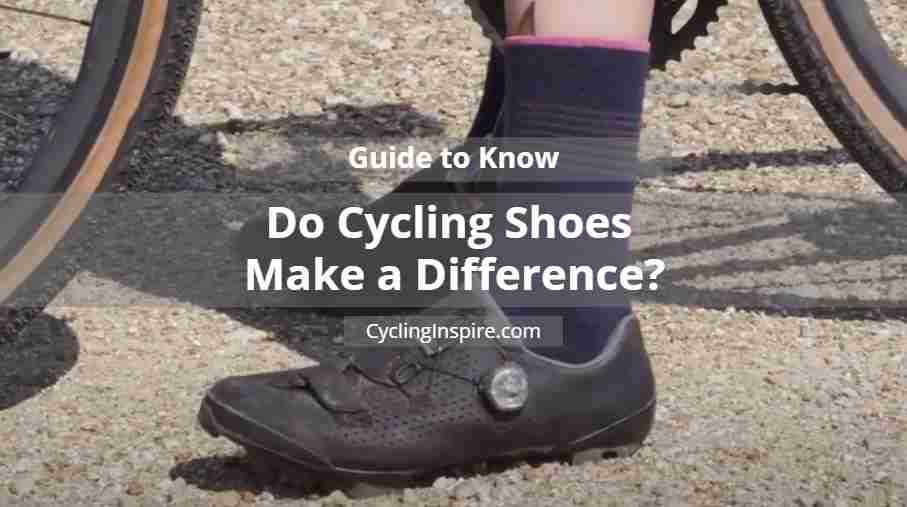 They come with great soles that work well for your overall performance. If you pair them with a compatible pedal, you are sure to achieve excellent stability and keep your feet secured on the bike.
There are various cycling shoes and you can make choices based on your pattern of riding, and you can find them having different features. You see, there are various benefits you stand to gain cycling with the right bike shoes. Nevertheless, there are a few drawbacks to using cycling shoes and I would have them stated in this article.
Advantages of Wearing Cycling Shoes
For those who are quite interested in cycling frequently, switching from regular shoes to proper cycling footwear would help a lot. Thus, it would be of immense help to consider changing those flat pedals and get those that are compatible with your cycling footwear. With that in mind, it would be best to note the following.
They are Efficient
The stiffer soles that these shoes possess creates an avenue for lesser energy loss and helps transfer energy for an efficient pedal push. You can access the right cushion from this footwear and allows the power generated from the leg muscles to move to the cycling pedal. Thus, these shoes offer better protection and reduce cramp and fatigue around your feet.
They Help Build the Muscle
Cycling is an excellent exercise that helps build the body and with the right cycling shoes, you can access a fantastic muscle building action. Cycling footwear focuses on the right muscles as you ride, and keeps the feet locked in the perfect position that keeps you fit.
Increased Alignment
Ever noticed your shoes slipping off while you ride your bike? Well, you can avoid that and stay in the right position with a suitable cycling shoe. Unlike regular shoes, cycling footwear ensures that you stay aligned and makes you feel less bothered when you ride.
Extra Comfort
The breathable materials and stiffer soles that these cycling shoes come designed with offer great comfort. They keep the feet flexible and allows proper ventilation, keeping the feet dry and free from odor. Hence, when a cyclist hit the road with these shoes, they can feel more relaxed compared to other shoe types.
Cons of Wearing Cycling Shoes
There are a few drawbacks of getting those special cycling shoes and one of the common ones is the difficulties associated with choosing the right pair. Another "con" attached to cycling shoes is that you would need clipless pedals to go with them. Furthermore, you might need to learn an excellent means of clipping in and out of the bike pedal to help scale through emergencies.
Bottom Line
Cycling shoes can sure make a difference, as they help you develop your energy and make your ride more efficiently. Thus, if you would love to ride your bike more frequently, you might need to change your shoes. However, making this change would depend on the ability and the approach to this exercise.
Read More: Do You Need Special Shoes for Peloton?