So, is SoulCycle worth it? That depends on your individual circumstances. If you're looking for a fun workout with a great community, then yes—SoulCycle is definitely worth checking out. However, if you're on a budget or if you prefer a more low-key workout, then you might want to look elsewhere.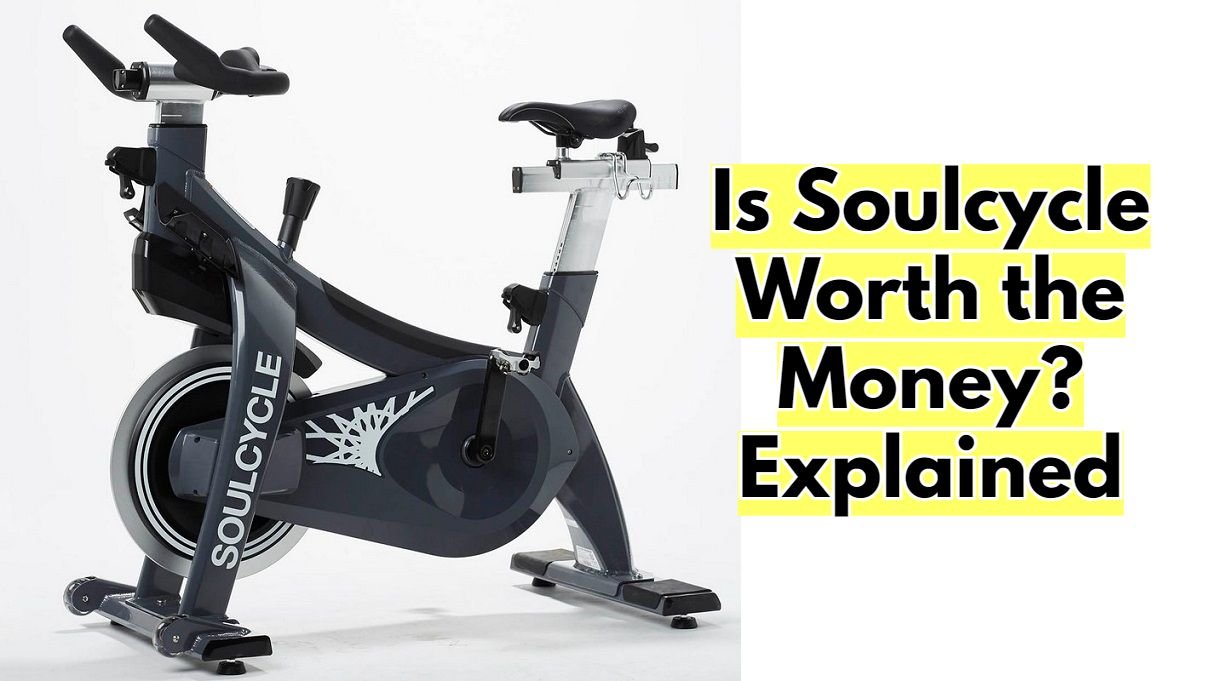 The average cost of a single class is $34 – A 10-class package costs $340
The classes are intense and will leave you feeling sweaty and satisfied. Plus, the instructors are top-notch and really know how to motivate.
Is Soulcycle really worth the money?
You've seen the Soulcycle studios with their dark wood floors and walls, and you've probably heard about the cult following. So what's all the hype about? Is Soulcycle really worth the money?
To put it simply, yes! Soulcycle is definitely worth it. Here's why:
You Get What You Put In
With anything in life, you get out what you put in. This is especially true with Soulcycle. If you go into a class expecting to burn a few calories and have a good time, then that's exactly what you'll get.
However, if you go into a class ready to push yourself and really work hard, you will see results—and they will be worth every penny.
It's More Than Just a Workout
Soulcycle is more than just a workout; it's an experience. The music is pumping, the lights are dimmed, and the energy in the room is electric. It's easy to get lost in the moment and forget that you're even working out.
But when the class is over and you step off the bike, you'll feel invigorated and alive. You'll be endorphins will be flowing, and you'll be ready to take on the world.
It's Convenient
Another great thing about Soulcycle is that it is so convenient. There are studios located all over the country, so chances are there is one near you.
And if there isn't, there are online classes that you can take from the comfort of your own home. There are also a variety of class times available so that you can always find a time that works for you.
Read More:
How to Connect Airpods to Soulcycle Bike? It's Easy!
How to Connect Apple Watch to Soulcycle Bike? Explained
Is Soulcycle Actually a Good Workout?
Yes, SoulCycle is an excellent workout! It's a great way to get your heart rate up and burn some calories. The classes are typically 45 minutes long, and you can expect to burn anywhere from 400-600 calories in that time.

In addition to the physical benefits, SoulCycle also offers a great mental workout. The classes are set to music and the instructors motivates you throughout the class, which can help you push yourself harder than you would if you were working out alone.
Is Soulcycle Good for Losing Weight?
Yes, SoulCycle is good for losing weight. This is because it provides a high-intensity workout that burns a lot of calories. In addition, it also helps to tone the body and build muscle mass.
Why Do People Like Soulcycle?
SoulCycle is a unique fitness experience that offers riders a great workout while also providing them with a fun and supportive community. The classes are high-energy and the instructors are motivating, which makes it easy to see why so many people love SoulCycle.
In addition, the studio environment is always positive and upbeat, which makes working out feel more like a party than a chore.
How Many Calories Do You Burn in a Soulcycle Session?
If you're like most people, you probably think that SoulCycle is nothing more than a glorified spinning class. But the truth is, SoulCycle is so much more than that! Not only does it provide an intense workout that burns lots of calories, but it also helps to improve your balance and coordination.

So how many calories does a SoulCycle session actually burn? The answer depends on a few factors, such as your weight, intensity level, and duration of the class. However, on average, you can expect to burn anywhere from 500 to 700 calories in just one 45-minute session.

That's pretty impressive! But don't take our word for it – try it out for yourself and see how many calories you can burn in a SoulCycle session!
Conclusion
All things considered, whether or not SoulCycle is worth it really comes down to your individual needs and goals. If all you want is a great workout at an affordable price point, then absolutely give SoulCycle a try!
But if you're looking for more comprehensive health and wellness guidance, there are other options out there that may be better suited for your needs.
So, is Soulcycle worth the money? We think so! It's an investment that will pay off in more ways than one. Not only will you see results if you put in the work, but you'll also have a blast doing it.