Peloton bike helps many other of us to reach fitness goal. If you check on pleoton facebook group, you'll see a lot of success stories. We all know that we need to work hard to make it possible. So, its a important things to know, how to increase output on peloton by following few steps.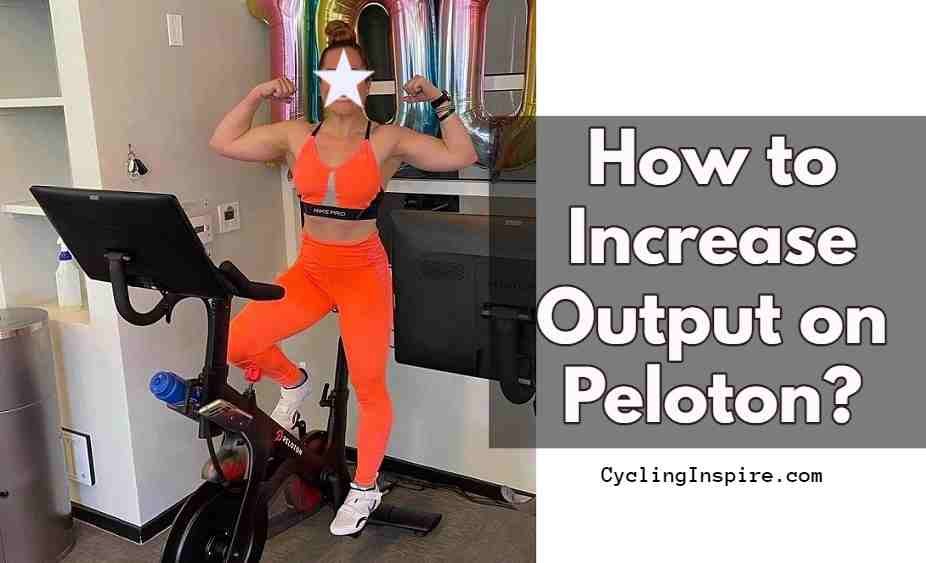 As a whole, To increase your peloton output and overall output score, try to spend big time out of the saddle and maintain resistance zones 70-80+ . These levels allow you to increase your per-minute output, which balances out your intro and rest minutes.
How to Increase Output on Peloton Easily?
Check your bike settings suggested by peloton. like handlebar setting, Resistance, seat height etc. See the video below.
Choose a good peloton bike shoe for better pedaling
Take Strength Classes in the beginning to increase your strength physically
Get Self-motivation to reach your peloton goal
Take Nutritious Meals like oatmeal with bananas and almonds, drink much water to become hydrated during spinning
Take Power Zone Training to train for endurance, holding higher output, and improving threshold power
Finally, Spin With The Music You Love that push you to ride harder
So, follow those steps carefully to spin perfectly and make your dreams come true.
Peloton output Chart
FAQ's
What affects output on Peloton?
As you know; peloton output measured in KJ (kilojoules), It depends on your cadence, your resistance, or both and calculate how much power you are exerting at any point in time.
What is a good average output on Peloton?
In general, A good average peloton output for 30 min is between 180 and 250 watts depending on how intense the ride was and the class you choose. For a 30-minute session, the total peloton output is 300 kJ to 500kJ
What is a good resistance on Peloton?
Simply, A good peloton resistance is 75-80% mostly used by a peloton instructors. It is suggested not to use 100% to avoid possible knee injury.
Why is my output so low on peloton?
In general, There are so many reasons why your peloton output is getting low or declining. These include overtraining, poor adherence to training sessions. Inadequate sleep habit, lack of recovery classes and insufficient nutrition.