As a passionate bike lover, it is mandatory to understand the bike tire sizes appropriately. It is not as much more comfortable as you think.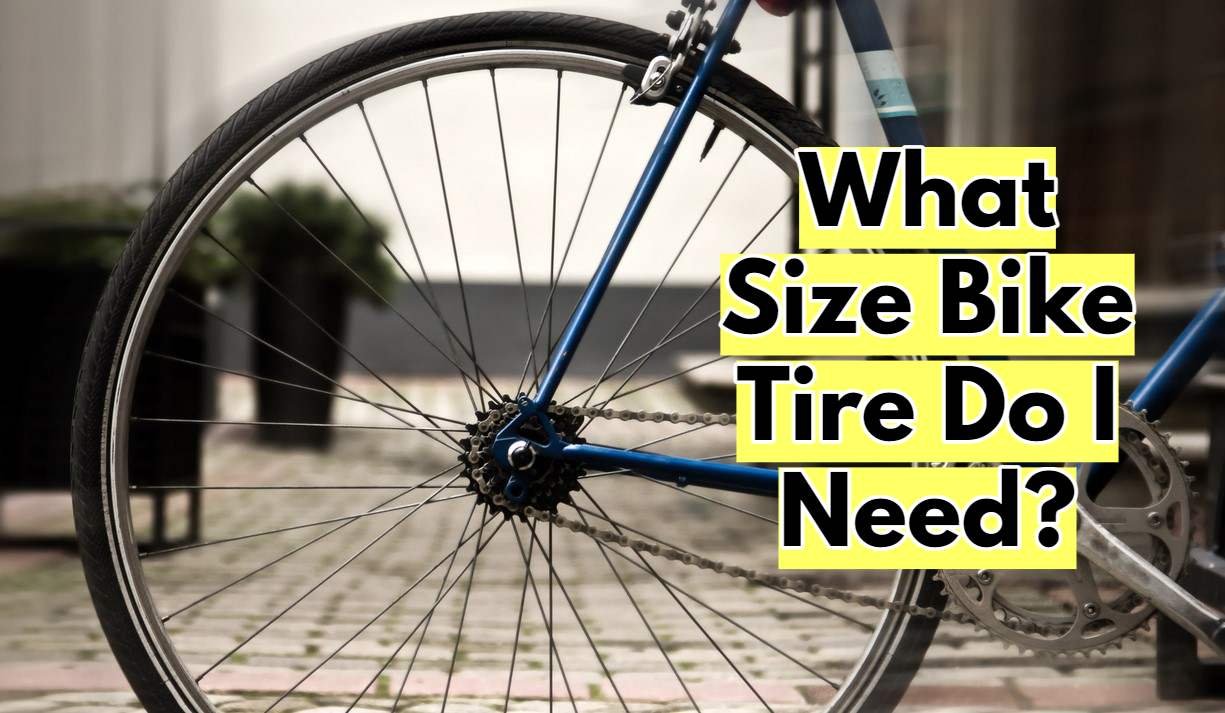 Because each bike needs specific sizes tire according to your bike wheels. Though the dimensions are showing on the tire body, the mentioned sizes don't match visually.
From the early age of cycling, each manufacturer company used its system to indicate the tire size. But it was confusing to understand, what refers to the ISO size, URO size, nominal Size and also 700cc.
So, don't depend on the marked dimensions on the body whenever you need to replace your bike tire. You have to know some criteria to consider the right tire sizes.
What Size bike tire do you need actually? I feel happy to share with you my experience of how I decide perfect tire for my bike. Let's know the guideline on how to measure tier sizes for the bike.
Traditional Bike Tire Size Measuring System
Regular Size is generally depends on the external measurement of a tire. But the manufacturer company made the tire sizes which is applicable only for their own company.
That's why it is challenging to choose tires from several companies to consider the same criteria. For this reason, the ISO (international organization for standardization) published two remarkable standards to follow before selecting a bike tire.
These are the outside measurement of the diameter and width. The multiplication of outer diameter and width refers to the right bike tire size.
The Bike Tire Diameter:
Tire diameter is the first and most crucial measurement of a tire size. BSD (bead seat diameter) is the internal diameter of the tire.
Most noteworthy that the external diameter can be changed depends on the thread pattern.
The inner diameter should measure from the sidewall. For example, (100X15) inches can explain, separated by a multiplication sign.
Bike Tire Width:
The width is the second criteria for bike tire sizes. There is three sizes tier width according to road situation, like 23c, 25c, and 28c (mm).
The high width tire is much more stable and contacts with the road surface. As well as it is best for rougher roads riding.
On the other hand, less width creates less rolling and restrain. Moreover, it is faster than high in width. For this reason, it is best for the racer.
There are two factors to consider before selecting a bike tire. First of all, notice that it will be an exact match with your wheel.
Secondly, they see comfortable and faster quality according to your needs.
Most of the riders are choosing 25(mm) for general riding because it is more comfortable as well as the weight and performance are best matched. Besides, you can match with your old tier before replacing the new one.
Bike Tire Size
Mountain bike tires
Tiers for cyclocross
Road touring and racing tier
29ers mountain bike
BMX tires
Mountain Bike Tiers:
Mountain bike tire sizes come with fast-rolling quality with a pair of number 27.5X 2. Where 27.5" is the diameter and outside width is 2".
Generally, the mountain bike wheel size width. range for cross-country will have 1.9" to 2.25". As well as, all-mountain and trail mountain tier have 2.25" to 2.4".
Both of these with a wide range. Most noteworthy, you need 2.5 widths for a downhill bike which can perform well on the drops and rock place
Tiers For Cyclocross:
Cyclocross tire performs better for the dry racer. There are small knobby's of 700 sizes for a cyclocross bike. The ideal width is 1.25 to 1.5 (32 to 34 mm).
Road Touring and Racing Tier:
Typically, a road bike tier sizes you will find 700X23. Where 700 number is referring to the outer diameter and 23mm is the tier width.
Overall, the greatest racer would like to use 700 diameters and (18-23) mm. Width tier. But you can use 25 to 28 mm width for more comfortability and stability.  
29ers Mountain Bike:
29er mountain bike tire width is using for cyclocross for more extensive and knobbier variation. Similarly, this bike tire design for smooth rolling through the sand and mud.
BMX Tires:
BMX bike tire is measured by inches. Though its essential measurement comes with 20" diameter. It is best suited for 16 to a 24-inch wheel.
Bike tire sizes chart according to height and inseam length
Height
Inseam Length
Bike tire sizes
4'10"-5'1"
25.5"-27"
46-48cm
5'0"-5'3"
26.5"-28"
48-50cm
5'2"-5'5"
27.5"-29"
50-52cm
5'4"-5'7"
28.5"-30"
52-54cm
5'6"-5'9"
29.5"-31"
54-56cm
5'8"-5'11"
30.5"-32"
56-58cm
Knobby Tires:
Knobby is the most popular bike tier for a bike lover.
The knobby row is unique in robust and dimple pattern tread design.
As well as it shows the best performance for several terrains.
Besides, this is the first ideal choose for ATVs and golf cars.
Size starts from 14.5x-70 to 16x 800-7
It gives more grip advantages and technical support for rock and roots area
performance is best for soft trail features
Knobby is also suitable for muddy area
Wider knob creating a better corner in hardpack
Types Of Bike Tier Valves
Presta Valves:
First of all, the Presta valve is using for loosening for pump up the tire and tightening after completing the pump up.
Secondly, it is usually seen to using in the high-quality bike which designs mainly for road riding. Keep in mind that Presta valve is narrower and doesn't suit for Schrader hole.
Schrader Valves:
It is more extensive than Presta valves. Schrader is using in the less expensive and medium-range bike. But, it needs to have a hole according to set up the Schrader.
FAQS:
Does Bike Tire Size Matter?
Yes! Obviously. Size is the must considering things before buying a bike tire for mountain biking. Because you need a size exactly match with your bike wheel. As well as the more prominent wheel will help you to overcome the most significant obstacle.
Which Bike Tires Sizes Do I Need?
It depends on your bike tier sizes for height, Size of your wheel and the area of your riding. Size is different in different regions.
But a bigger size tire is right for better traction. Besides the large size tire can touch the ground for its excellent rubber material quality.
Final Words:
The bike tire sizes are the most crucial factor to choose a tire for your bike. You should select after considering the above discussion.
Most noteworthy, you have to think about your bike height, riding type and riding areas.
If you have any other questions about bike tire size just let me know. So take your perfect bike tier. Happy biking!