Peloton shoes are designed to provide a comfortable and secure fit. But how do you know if they're true to size? In this blog post, we'll answer that question and a few more so you can buy your Peloton shoes with confidence.
They're available in sizes 5-14 (US) or 36-48 (EU), and they run pretty true to size. If you're in between sizes, it's best to half size up.
Are Peloton Shoes True to Size?
Yes, Peloton shoes are true to size. However, some people may find that the shoes run a bit small. If this is the case for you, then it's best to size up rather than sizing down. Peloton also offers wide sizes for those with wider feet.
Peloton Shoes Sizing Chart
| | |
| --- | --- |
| Men's Shoe Sizing | Women's Shoe Sizing |
| 40=Men's size 7 | 36=Women's size 5 |
| 41=Men's size 8 | 37=Women's size 6 |
| 42=Men's size 9 | 38=Women's size 7 |
| 43=Men's size 10 | 39=Women's size 8 |
| 44=Men's size 11.5 | 40=Women's size 9 |
| 45=Men's size 11 | 4l=Women's size 10 |
| 46=Men's size 12 | 42=Women's size 11 |
| 47=Men's size 13 | 43=Women's size 12 |
| 48=Men's size 13.5 | |
Don't Miss:
Can You Use Peloton without a Subscription? How? Explained
5 Best Peloton Shoes for Wide Feet (User Recommended)
11 Best Shoes For Peloton Bike To Get In 2022: (Ultimate Review)
Women's Peloton Shoe Size
The standard size for women's Peloton shoes ranges from 5-12 (US), 36-43 (EU)
It is important to keep in mind that half sizes may run slightly larger than the regular sizes due to the extra width that comes with them.
If you are unsure about your precise size or want more information on how best to determine it, we suggest you to try them at your nearest store.
Men's Peloton Shoe Size
The standard size for men's Peloton shoes ranges from 7-14 (US), 40-48 (EU)
As with women's sizes, men's half sizes will likely run slightly larger than regular sizes.
Kid's Peloton Shoe Size
Peloton doesn't offers kid sized shoes. You can get a different brand shoe or you can consult a professional shoe fitting service if you have concerns about your child's exact size or need more information on finding their perfect fit!
Should I Size Up or Down for Peloton Shoes?
If you find yourself in between sizes, then it's always better to size up rather than sizing down. Getting a shoe that fits too tightly can cause discomfort and even lead to injuries over time.
On the other hand, getting a shoe that is slightly too large won't be as uncomfortable and can still provide adequate support during your workouts.
What If My Peloton Shoes Are Too Small?
If your Peloton shoes are too small, don't worry – they offer an easy exchange policy within 30 days of purchase! All you need to do is fill out their online form or contact customer service and they will happily send out the correct size for free!
Can I Return My Peloton Shoes If They Don't Fit?
Yes, if your shoes don't fit properly you can return them within 30 days of purchase for an exchange or refund – no questions asked! So go ahead and shop with confidence knowing that if your shoes don't fit correctly there's an easy solution available.
How Do Peloton Shoes Fit?
Peloton shoes are designed with comfort in mind, so they should feel snug but not tight when worn correctly.
The arch of the foot should rest comfortably inside the shoe while the heel should be firmly supported by the back of the shoe without slipping out.
Additionally, you should have enough room at the toes for them to move around freely without feeling cramped or restricted by the material of the shoe itself.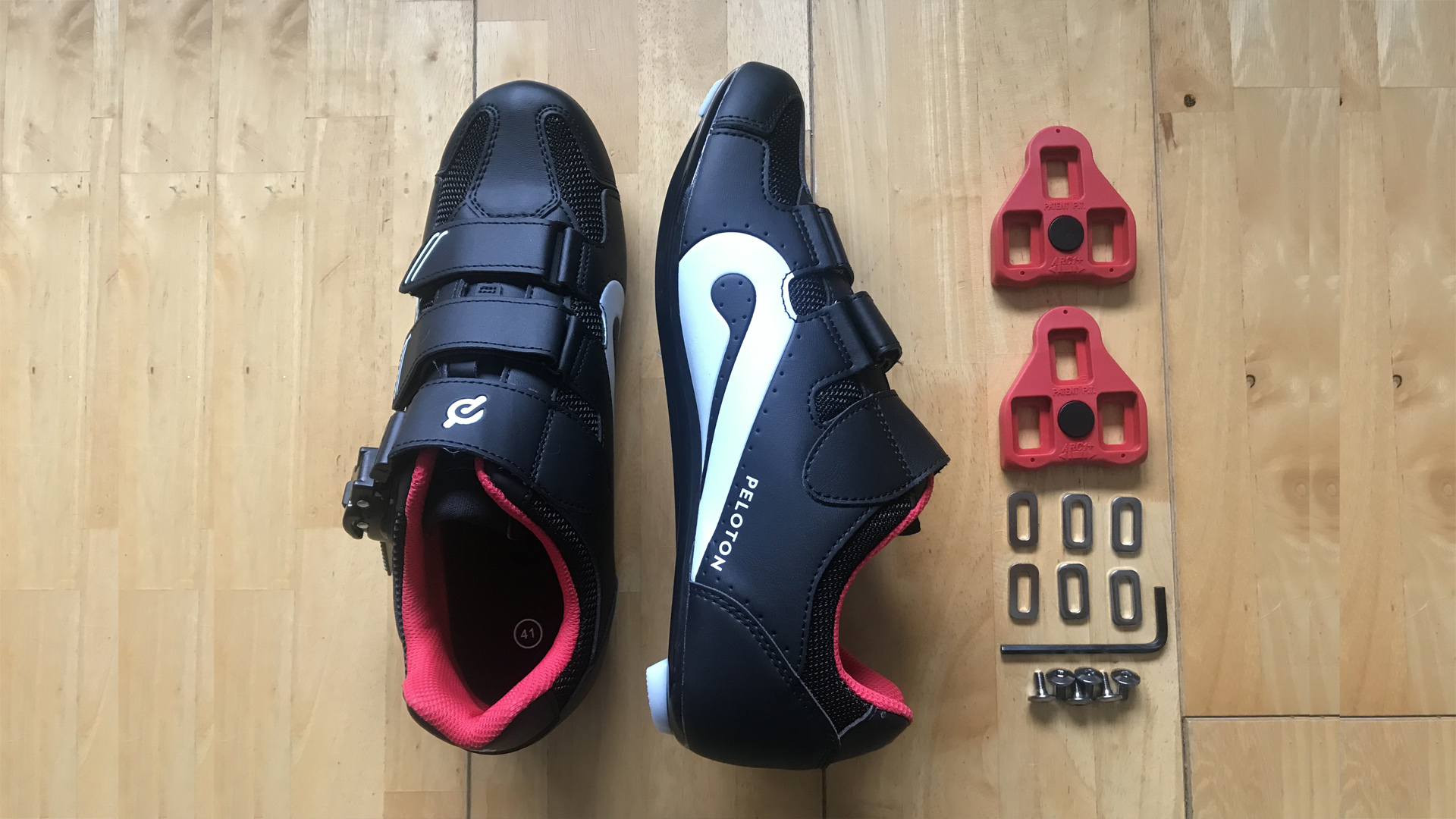 That said, it's always a good idea to try on shoes before you buy them, if possible. This way, you can be sure that you're getting the right size and that the shoes will be comfortable for you.
So, if you can, head to a Peloton studio or retail store and try on a few pairs of shoes before you make your purchase.
Should I Buy Cycling Shoes A Size Bigger?
There is no solid answer when it comes to sizing for cycling shoes. Some people find that they need to size up, while others find that their true size is just fine. Ultimately, it depends on the brand and model of shoe that you choose.

If you're unsure about what size to get, it's always best to err on the side of caution and go with the larger size. This way, you can always add an insole or extra socks if needed, but you can't do much if the shoe is too small. When it comes to cycling shoes, comfort is key.

You want a shoe that will fit snugly without being too tight, and that won't rub or cause any hot spots. If you can try the shoes on before you buy, that's ideal.
Otherwise, make sure to do your research and read reviews to get a sense of how the shoes fit and feel.
What You Need to Know Before Buying Peloton Shoes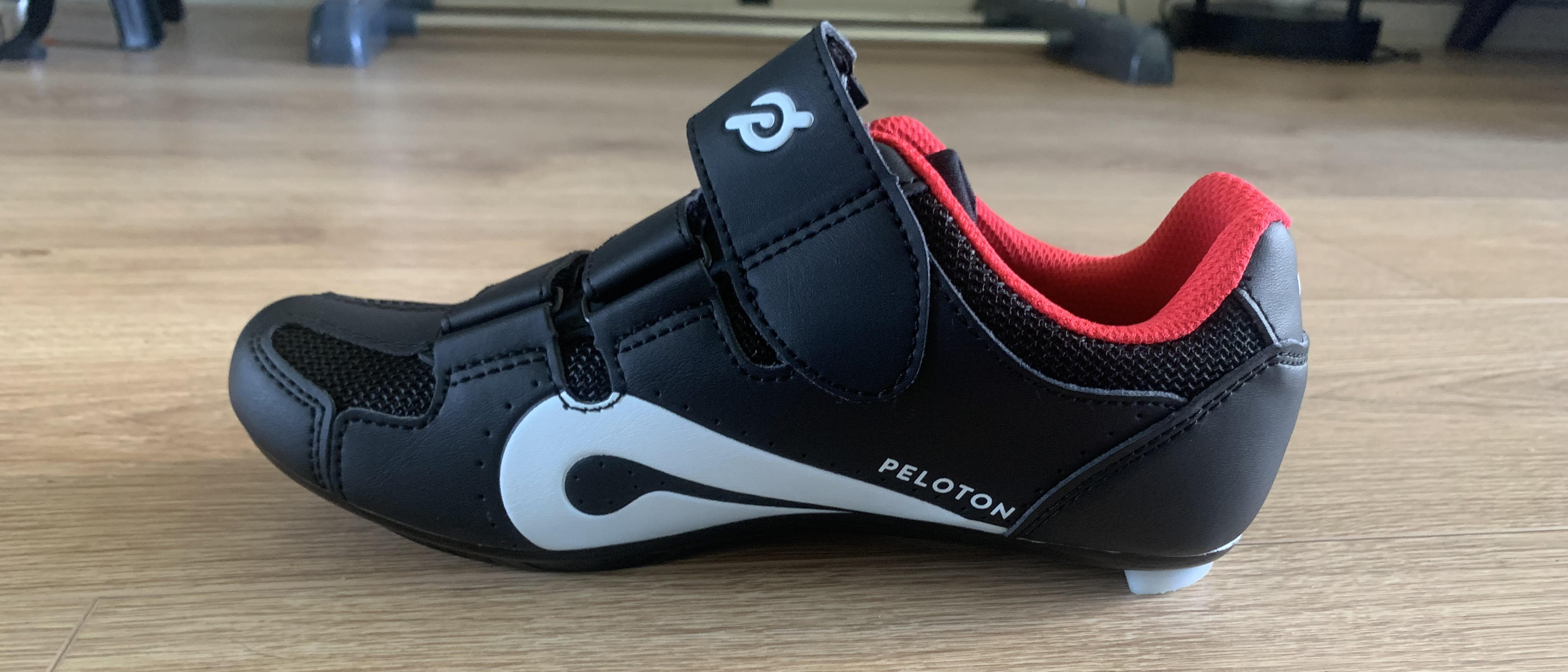 If you've recently purchased a Peloton bike, you're probably looking for the right shoes to accompany your ride. It's important to do some research before investing in a pair of cycling shoes that will keep you comfortable while riding.
Here are five things to consider when buying Peloton shoes.
Sizing
First and foremost, make sure to measure your feet before purchasing a pair of Peloton shoes. This is an especially important step if you plan on ordering online.
Most cycling shoe sizes are smaller than regular shoe sizes, so it's important to make sure you get the right size for your feet.
Additionally, many brands offer half sizes so make sure to check those out too!
Width
In addition to sizing, consider width when buying cycling shoes. Not all brands offer wide sizes but those that do can be great for those with wider feet who need extra room in their cycling shoes.
Make sure the shoes fit snugly but not too tight that they cause discomfort while riding.
Accommodation
Many Peloton riders prefer using cleats or pedals with their rides as they provide more stability than standard plastic pedals. When selecting a pair of cycling shoes, make sure they accommodate whatever cleats or pedals you plan on using with them.
Easy closure
Look for a closure system on the shoe that allows for easy fastening and releasing of your foot from the shoe quickly and precisely during each ride.
Velcro straps are often used as well as laces or buckles which can also add style and flair to your look!
Stiff and stable soles
Last but not least, look for stiff and stable soles when choosing your cycling shoes as these will help provide power transfer from your foot into the pedal stroke while minimizing energy loss during each ride.
Stiffer soles also help keep feet secure in their respective positions within the shoe which helps maximize comfort throughout long rides!
Conclusion
Peloton shoes are designed to fit snugly, so most people find that they are true to size. However, because everyone's feet are different, it's always a good idea to try on shoes before you buy them to make sure they are comfortable.
Before making any purchase decisions it is important that you take some time to consider all of the elements mentioned above.
Recent Posts